p.314.892.2456 | f.314.785.7500 |
info@wellsfs.com
| 4729 Brookton Way | St. Louis, Missouri, 63128
Wells Financial Services began in 1986 to better serve our clients, offering options from multiple
companies to secure the best fit for each of our clients. I sold the company 10 years ago to work with
one of my sons as sales manager for his software company, however he has sold that company and I
have decided to re-activate Wells Financial Services.
Initially we will be marketing Health Insurance, both Small Group and Individual as well as Life Insurance, Disability Insurance, Long Term Care Insurance, IRAs and Small Business Retirement Planning using Annuities. I will re-activate my mutual funds license in about three months.
Thank you for considering us for your Individual and Small Group planning.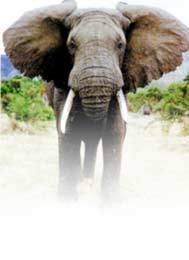 We have been asked why we used an elephant in our logo.
To me the elephant represents: strength, stability, gentleness with power and dependability. Remember that an elephant never forgets. At WFS we want to treat our clients with all of those same qualities and we hope that our elephant reminds you of our goal to be the most stable and dependable agency you have ever worked with.